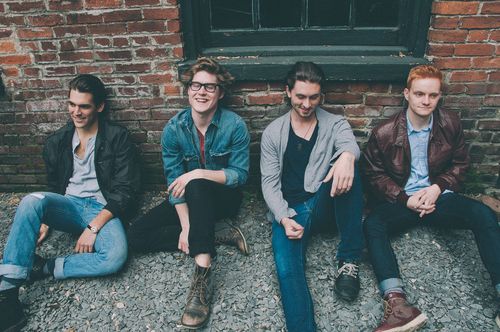 Digging For Days likes to unearth those bands and songs that actually deserve your time and attention. I don't just post because some PR guy sent me a their clients one sheet.
From the very first word sung on the highly catchy "Denim," Nashville's Brave Town will win you over with their infectious hooks, melodies and superb guitar licks. With only an EP to their name so far, what Brave Town lack in quantity they make up for in quality.
Notes of Coldplay and The Killers can be heard especially through hints of Jay Ragsdale's vocals and Michael Kelly's superb lead guitar. The EP is promising of what these young guys can do but nothing quite tops the effervescence of the love at first sight Ragsdale sings about on "Denim." By the time the chorus kicks in and the band is playing full force on this upbeat track, you will be sold.
Denim-